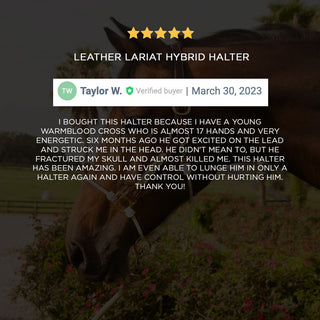 EQUINE comfort
Leading - Tying - Lungeing - Trailering
The patented Hybrid Halter is a full time replacement headcollar that your horse can wear for every life task. Yes, even the cross ties.
Our exclusive design gives the horse a chance to be right before any correction
A normal halter starts twisting on a horse's head and enforcing a correction as soon as you pick up on it - that's not fair...